---
Competitions
---
Pyramyd Gunslynger Competition: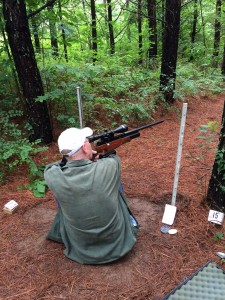 This fast-draw bracket-style competition combines speed and accuracy for a fun and challenging event.  Competitors,  paired up against each other, must knock down the designated targets (standard 1/10 scale NRA Chicken, Pig, Turkey and Ram targets) at varying distances in the shortest time possible. For Gunslynger Competition rules click here.
Field Target: Spanning over the course of the entire weekend, the Field Target Competition will feature Open, Hunter and WFTF classes.  Whether you are positioned in prone, kneeling, sitting, or standing – the uncertain wind and weather conditions will make striking the "kill zone" that much more challenging.  New for 2018, Pistol Field Target will be shot on Friday afternoon!  For Field Target Competition rules click here.